"Screech" Bird Scaring Cartridge – Product Spotlight
01 March 2017
Primetake "Screech" Bird Scaring Cartridge
Primetake offers the "Screech" 12 Gauge Bird Scaring Cartridge for both Shotguns and the Primetake supplied Signal Pistol adapted to 12 Gauge. As the name suggests, this cartridge emits a high pitch screech noise during flight, with a range of 70m ±10m.  Primetake offer this cartridge to enhance the overall portfolio of bird scaring cartridges, giving users a wider selection and capability to adapt to different situations. Primetake Bird Scaring Cartridges are designed to be used in and around airports and airfields to help with control of bird movement and dispersal.
Products
Bird Scaring Cartridges
PT1008 – 12G Shotgun Screech
PT1001 – 12G Screecher
Signal Pistols & 12 Gauge Adaptors
PT9005B – 26.5mm Signal Pistol
PT9005D – 38mm Signal Pistol
PT9005X – Adaptor Proofed 1.5″ to 12G
PT9005Y – Adaptor Proofed 26.5mm to 12G
Capability & Specification
Calibre: 12 Gauge
Effect: Tracer & High Pitch Screech
Range: 70m ±10m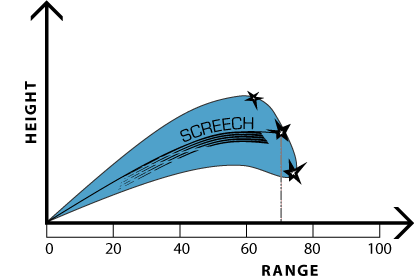 Video
You can see the "Screech" 12 Gauge Bird Scaring Cartridge in action in the video below.
---