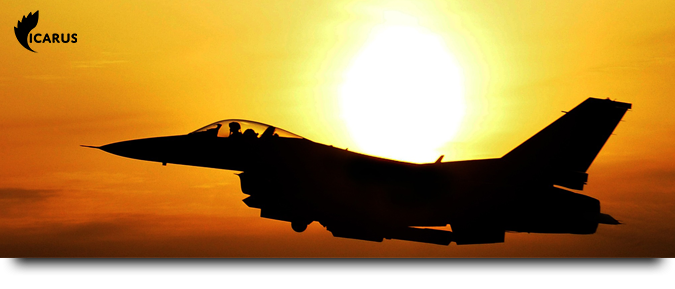 Primetake Bird Scaring's Highest Performing Round Yet…
Icarus 12G™
The Icarus 12G™ Cartridge produces a slight green tracer and smoke trail during flight with a loud report. The Cartridge comes in a black plastic case with a yellow top.
and has a range 80m ± 120m (depending on environmental conditions) when fired at a recommended angle of 45°. With its market leading performance characteristics, the Icarus 12G™ cartridge is sure to be a powerful bird scaring solution for any user. The effective range achieved by Primetakes Icarus cartridge can vary between 80m and 120m, with the average being 95m.  Variation in the ranges achieved may be as a result of the firers' arm & hand position as well as weather conditions and prevailing winds at the time of use
Exceptional range of 80m ± 120m
Cleaner burning energetics reducing weapon fouling
Cleaner burning energetics reducing smoke inhalation to user
Maintains FOD reduction
Greater pyrotechnic content for maximising report generation
High levels of visible trace
REACH compliant energetic charge
5 Year Shelf Life*




*Under controlled storage conditions.